101.2 The Fam (E2E Radio)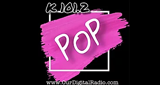 Country:
United States of America
E2E Radio is a by product of The Excel 2 Excellence (E2E) Youth Football League & promotes the wholesome development of student athletes by connecting them with accomplished professionals and leaders in the football community. As a product of youth sports, Founder and NFL Super Bowl Champion, Michael Robinson witnessed firsthand the impact organized sports can have on student athletes. In 2010, he set out to create similar opportunities for young people by establishing the Excel to Excellence Foundation. From the beginning, his goal was to grow the foundation into a youth league, and he did just that in 2014 with E2E.
Contacts
Email: 1012thefam@gmail.com
Leave a Review